Serif MoviePlus X6: High Definition Video Editing Made Easy (PC)
UPC:

703115687967

Condition:

New

Availability:

Normally dispatches in 0-1 business days. Full boxed product, flat-packed for faster and cheaper shipping!

Minimum Purchase:

1 unit

Maximum Purchase:

1 unit

Gift wrapping:

Options available

Shipping:

Free Shipping
Description
Edit your videos with MoviePlus X6. Its powerful, yet easy-to-use, editing tools and studio-quality effects help you to create stunning movies in minutes. Burn HD videos to Blu-ray Disc™ or DVD, or upload your movies to the web and share them with friends, family, or the world…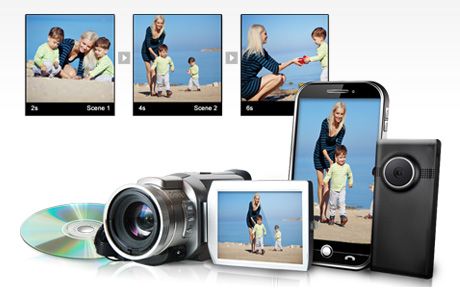 Edit movies easily
Two editing modes, Storyboard and Timeline, offer easy and advanced approaches to movie-making. Storyboard mode is an easy-to-use workspace for visualising scenes, great for producing simple projects and slideshows, while Timeline mode offers advanced control and precision, allowing media to be arranged over unlimited tracks.
If you haven't edited videos before, the all new QuickMovie Studio in MoviePlus makes it simple to create themed video projects – complete with titles, effects, and transitions – without needing any video editing knowledge or experience.
The improved screen layout streamlines the creation process so even large projects are simple to make. On-screen help, tutorials and step-by-step instructions provide you with professional tips, tricks and techniques to ensure you're never without guidance.
End-to-end HD
Enjoy your memories in crystal-clear quality when you import, edit and export HD video. MoviePlus X6 supports AVCHD™and HDV™formats, and works great with full HD 1080, 50p and 60p recordings.
Editing HD footage, even on older PCs, is not a struggle thanks to quick proxy file generation and smart management of background tasks. When editing HD video, MoviePlus X6 creates a lower resolution 'proxy' copy of the video for you to edit. Proxy files are much faster than HD files and require less of your computer's resources. Video quality isn't compromised because MoviePlus will still export your project using the original HD files to give you the best possible results.
Burn your HD movies straight to Blu-ray Disc or DVD. If you want to share HD videos online, simply upload them directly to YouTube or Facebook straight from MoviePlus.
Use powerful tools
Trim videos without deleting any part of your source video files, and accurately change video and audio properties with keyframeable effects, transitions, adjustments and much more.
Complex productions may need video, audio and effects tracks, often on a single timeline. MoviePlus X6 gives you an unlimited amount of tracks on the timeline so you can add as many elements as you want to your movie.
Add effects to entire tracks, or groups of tracks, easily. Produce professional picture-in-picture effects or tile multiple videos together to show additional visuals in one dynamic scene.
Enjoy a rich cinematic experience with a range of effects and adjustments to enhance audio in your movie, including support for Dolby® Digital Stereo.
Add stylish effects
Add over 100 effects, such as old film or romantic diffuse glow, to enhance your videos. MoviePlus X6 also gives you over 80 customisable transitions that will impress viewers, including cross-fade, blur, and new 3D rotation.
Put your actors onto any background with quality chroma keying (green screening) and add captions, titles and credits with a variety of professional text styles. Bring words to life using animation presets and superimpose any transparent image onto your videos.
Adjust lighting and colour balance, improve clarity, enhance vibrancy and much more in your movies and still images. You can also reduce video noise, remove unwanted camera movements and make many other improvements, all within MoviePlus X6.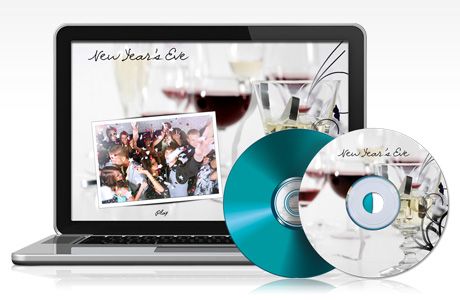 Make your own Blu-ray Discs and DVDs
Burn your movies direct to Blu-ray Disc, DVD, VCD and SVCD, and create ISOs, all with MoviePlus X6 – no other software is required!
Give Blu-ray Discs and DVDs a navigable, animated menu. Choose from an impressive range of highly-customisable and stylish templates or create one from scratch using your own background.
Viewers can easily jump to any scene in your movie. Video thumbnails provide a link to chapter markers and scene shortcuts so you can preview a scene before selection.
MoviePlus X6 is is the only software you need to create professional-quality Blu-ray Discs and DVDs.
Share your memories

Exporting your movies to any media, file or device is quick and easy. MoviePlus supports popular export formats including MP4, AVI, WMV, MPG and QuickTime MOV, and can help you optimise videos to get the highest quality in the smallest file size.With preset options in place, you can export videos for playback on popular hardware devices like iPads, iPhones, iPods, PSPs and smartphones, or share them online easily via YouTube and Facebook – directly from MoviePlus X6.MoviePlus X6 supports all common video file formats from camcorders, pocket cams, digital cameras, mobile phones and many other devices. And if you want to change a movie file type, from AVI to MP4 for example, the new Video File Converter can do it for you. It can even convert whole folders of movies in one go.
Summary
The amazing and easy-to-use MoviePlus X6 makes creating, editing, and sharing videos simple so you don't need to be an expert to create a great movie.
Easily import video files from any device or anywhere on your home network. Powerful, yet easy-to-use, editing tools and effects help you to create the movie you want. New features, like QuickMovie, allow you to work faster and smarter than before so you can create great movies in no time. And once you've made your movie, it's simple to share it with friends and family on a disc or online.
Whether you are looking for a quick and easy way to edit home movies or a powerful tool to produce professional-quality films, MoviePlus X6 can help you to do it.
System Requirements
Windows-based PC with DVD drive and mouse

Microsoft Windows® 8, 7, Vista (works on both 32-bit and 64-bit versions, see below for details), or XP (32-bit) operating system. Users report it works on Windows 10, but we do not advertise this, so installing on Windows 10 will be the buyer's sole responsibility. In the odd event you have any issues, you may contact the publisher for (free) tech support, or use any of the free internet forums for this product.

1GB RAM
1GB free hard drive space*

1024 x 768 monitor resolution (1280x1024)

An Internet account and connection (for online resources & sharing)
* Additional disk resources are required when exporting projects.
For use with non-HD video and HD video (proxy support):
Intel® Pentium® 4 Hyper-Threaded processor or AMD Athlon™ XP processor
For use with HD video (optional proxy support):
Intel® Pentium® 4 Hyper-Threaded processor or any Dual-core processor

Fast hard disk (7200rpm drive)
For use with Full HD video (native AVCHD 1080):
Quad-core processor

2GB RAM
Input device support
FireWire® (IEEE1394) support for connecting tape-based camcorders

USB support for file-based camcorders

Video capture card for digitising and editing analogue video clips
Output device support (for disc creation)
CD-R Writer (for VCD)

DVD±R (for DVD and AVCHD)

Blu-ray™ Disc Writer
Frequently Asked Questions
What versions of Windows does MoviePlus X6 work with? Does it work with 32-bit and 64-bit Windows?

Yes! You can install and use MoviePlus X6 on 32- or 64-bit editions of Windows 8, 7, and Vista, and on 32-bit editions of Microsoft Windows XP.
Can I make and burn HD movies?

Yes, you can, even with an older PC. MoviePlus X6 has native support for HD video and can give you an efficient way of editing it on older computers, with the output still being glorious in full HD. If you have a DVD or Blu-ray burner you can share your movies on disc in standard or high definition, with a main menu and scene shortcuts too.
How powerful does my computer need to be for HD movie editing?

If your computer already runs Windows, you'll very likely be able to run MoviePlus X6 without worrying. However, video editing can be quite resource-intensive so for the best experience we recommend a quad-core processor and 2GB RAM or better when editing HD content.
Do I need to have video editing experience? Do I need to know any technicalities about video formatting?

No! MoviePlus X6 makes video editing as easy as drag and drop. It has two modes; a Storyboard where you can easily add sequences of pictures and video clips, and a more advanced Timeline with unlimited stacking of audio and video tracks for advanced editing and fine tuning. Many technicalities are handled by advanced processing behind-the-scenes so you automatically get excellent results, whether producing video for the web, your big screen TV, or a handheld device.
Can I add titles or credits, and give them a professional level of motion or animation?

Yes you can! Text is easy to add, style presets are applied with just a click, and you can add scrolling motion, as well as text character animation effects from a gallery. You can even give moving objects a professional level of finesse by adding some 'easing', or non-linear motion.
Can I trim, split, crop, pan and zoom videos?

Yes you can! We've made it easy to carry out all those tasks with dedicated editor views to give you simplicity and flexibility. You can revert, alter or undo at any time—all editing in MoviePlus X6 is non-destructive!
Can I create blue screen or green screen effects, and can I make picture-in-picture videos?

Yes! MoviePlus X6 makes it easy to remove solid colour backgrounds so you can make composite videos and special effects sequences. And combining multiple videos on screen at once is easy using position and size presets, too. You can apply a massive range of video effects by drag and drop, and fine tune everything if you wish.
What kind of videos and other content can I add?

You can capture video directly from most cameras, including tape-base models, file-based cameras, and through video capture cards. You can also import saved video in a range of formats including MP4, AVI, MPG, M2TS, WMV, MOV and others. You can add audio in popular formats like MP3 and WAV, directly from a CD, or record narration. Also include pictures like JPGs and PNGs with transparency. If your system supports a new common file standard, you can add it to MoviePlus X6's import list.
Can I use MoviePlus X6 happily on one monitor? Or on my dual-monitor setup?

Yes, you can customise the screen layout so that your favourite controls are on display all the time, or hidden when you don't need them, and you can place some parts of MoviePlus, e.g. the live preview, on a second screen to give you a more professional workspace.
How far can I take video editing with MoviePlus X6?

MoviePlus X6 is easy to use yet supports unlimited tracks, groups of tracks, groups within groups, key frames, masks, professional adjustments, blend modes and lots of other advanced features. It also sports professional-level video processing for deinterlacing and speed or zoom changes, so it can achieve an incredible range of styles and effects at very high quality!
View All
Close
Warranty Information
Standard manufacturer's warranty, valid worldwide. This item complies with relevant Australian legislation for use in Australia. Item supplied brand new.
View All
Close
Additional Information
| | |
| --- | --- |
| Compatibility: | Windows 10, 8, 7, Vista, XP |
View All
Close